Echo Personnel are recruiting for a Sales Quality Control Administrator to join their client based in Corby.
Summary of position –
The Sales Quality Control Administrator is responsible for making sure any contracts submitted through to admin are correct and to return to be amended if not. Also, to make sure all contracts submitted to the suppliers are correct and meet the supplier's criteria. The Sales Quality Control Administrator is also responsible for up keeping a good knowledge of the relevant criteria and processes and to complete the tasks outlined below accurately within set time frames.
Job Responsibilities –
To QC check contract submissions and listen to sales calls and make sure they are submitted/Returned correctly via the CRM and any relevant supplier portals/spreadsheets.
To help the sales team with contract/return problems that they are struggling to resolve.
To help the sales teams with any pricing quoting issues they may have.
To make sure all acquisition contracts are added to the termination drive and that we get loa's back and get them terminated within the time-frames given by the suppliers
To work the mark as live and applied for to check that every acquisition contract sold is applied for by the new supplier at the correct time and if not to make sure that we work with the supplier to get this applied for to reduce the delay in transfer and also to make sure all contracts (renewal and acquisition go live on the contracts agreed at the correct time and to make sure that the CRM is up to date with all of the correct information.
To help with any other admin tasks given by the admin managers
To have a good knowledge of the supplier's criteria and to keep updated with any new criteria added.
To have a good knowledge of the administration and qc processes at utility bidder and to keep updated on any changes.
To make sure all criteria on SharePoint is accurate and is kept up to date
To make sure that all of the objections are recorded and worked properly (this may involve calling the suppliers and working with the sales agents)
Returning the cots when we get them back from the suppliers
To Make sure that the vat declaration forms are filled in correctly and sent to the correct suppliers on the correct dates.
To make sure that any price changes and or script/criteria changes we get through from the suppliers are uploaded to UD and go live on UD at the correct time
To work to amend any rejections sent in reply to sales submissions.
To apply please send your CV to erin@echopersonnel.co.uk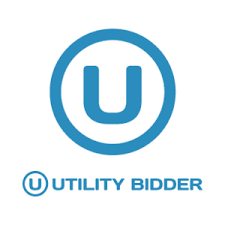 ---
Note: Map illustrates the general area and not an exact location