Our client based in Corby are one of the fastest growing energy brokers within the UK. We work with over 14,500 small and medium sized businesses across a number of sectors nationwide. We are striving to be the number one business energy consultancy so we are looking for talented individuals to join our team and contribute to the growth of our client. We are in the fortunate position of expanding which has led to several openings within the business.
Working within a fun and energetic sales team, you will work to build and maintain relationships with clients with the aim to renew their current energy contracts. To work in a reactive and fast-paced environment, you will be resilient, enthusiastic, hardworking and ambitious.
As a company, we offer a competitive salary with an excellent commission structure, clear career progression and support you to enhance your skills through training and qualifications.
Key Responsibilities:
Use a consultative sales approach to effectively promote the relevant services of our client;
Understand and assess customer needs and provide appropriate solutions, including the ability to provide accurate written quotations and summaries for customers;
Use effective account management to create and sustain client/customer relationships;
Respond to all leads and enquiries and dispatch appropriate information as required within specified time frames;
Maintain the CRM database;
Respond to follow up calls and action returns in an efficient time frame.
Process sales with a high degree of accuracy to varying supplier criteria
Good telephone phone etiquette as the majority of sales are identified, quoted and agreed over the telephone/email rather than face-to-face
About You:
You will have proven B2B sales experience with a demonstrated ability to hit and exceed set targets;
Excellent written and verbal communication;
An ability to build and maintain an excellent rapport with customers;
IT literate and able to use computer systems, such as Microsoft Office;
You will be emotionally resilient and be able to work in a high-pressure environment;
Have energy and enthusiasm, with a drive to grow as an individual and as a team.
Desirable Experience:
It would be beneficial for you to have experience in the Energy/Utility or Energy Broker sector;
CRM/database experience
Inbound and outbound telephone experience
Why work for our client?
Many sales & target incentives, including going home early, trips abroad, being taken out for lunch and the potential to earn more holiday;
Sociable working hours;
Various opportunities and routes for progression within our business;
A dedicated Chief Morale Officer who organises paid social events;
A hamper of fruit delivered to the office twice a week;
Free tea and coffee;
Free parking;
Giving you a way to a securer future by enrolling you in our Pension Scheme.
To apply please send your CV to Ricky@echopersonnel.co.uk or Erin@echopersonnel.co.uk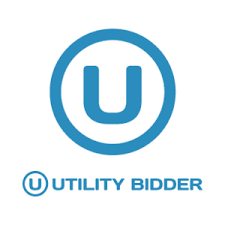 ---
Note: Map illustrates the general area and not an exact location