Our client are in a period of growth and expansion, and as a result we are looking for a number of driven, self-motivated, personable and passionate sales/customer service individuals to grow with us on our journey.
As a New Business Executive, you will be placed within our Lead Generation department. You will be part of a team that generates all new business leads for the organisation and will be responsible for generating all new business sales by using a consultative sales approach via outbound calling. The role is very target driven and should you successfully hit those targets, you will have the opportunity to earn bonuses, commissions and non-monetary incentives! Our client has a dedicated Training Manager who will support you throughout your career with us and will help to develop your full potential.
Your Roles & Responsibilities:
As a New Business Executive, you will be making outbound sales calls to SME's to generate leads.
You will be using a consultative sales approach to ensure customers choose our business over competitors.
Consistently exceeding performance targets, maximising both lead generation for the business and your earning potential.
You will be building rapport with customers and clients.
Experience & Skills Required for this role:
We are looking for sales driven, passionate individuals who want to work in a customer service environment.
It is essential you have good verbal and written communication skills.
Emotional resilience and the ability to work under pressure.
Self-motivated, committed, energetic, persuasive and willing to learn.
You will be adaptable and flexible in your approach. You will be able to adapt your communication style depending on who you are speaking with.
Desirable Experience:
Having experience in a sales role would be advantageous, but this is not essential. Our Training Department will support you all the way through your career!
Experience of working within a target driven environment.
What are the benefits of working for our client?
Sociable working hours – Monday to Friday 9.00am to 5.30pm
Various opportunities and routes for progression within our business.
Many sales & target incentives, including going home early, being taken out for lunch and the potential to earn more holiday!
A dedicated Chief Morale Officer who organises paid social events.
A hamper of fruit delivered to the office twice a week!
Giving you a way to a securer future by enrolling you in our Pension Scheme.
So, if you are wanting to take your first step into a Sales environment, or are looking to develop your full Sales potential, this role is for you!
To apply please send your CV to Ricky@echopersonnel.co.uk or Erin@echopersonnel.co.uk.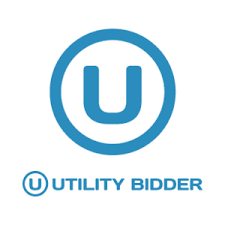 ---
Note: Map illustrates the general area and not an exact location